Božava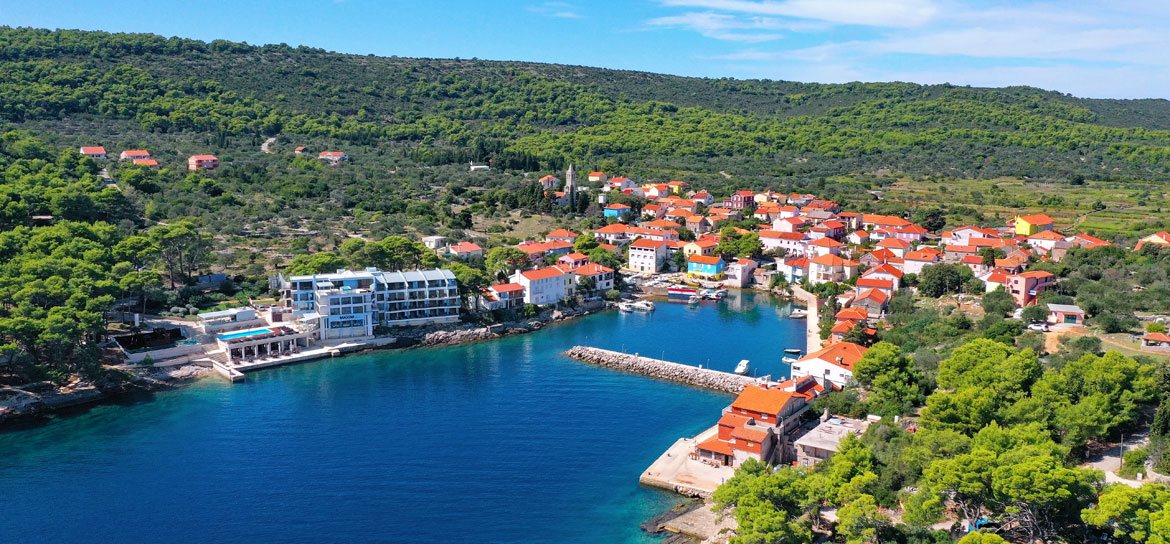 Božava is the most developed tourist place on Dugi otok and is a famous diving centre with a diving school and many other interesting attractions. The place boasts beautiful beaches and coves, as well as clean sea, which makes it a frequent nautical destination.
The marina is protected by a breakwater and there is running water and electricity. There is also a surgery, a post office, a bakery, two grocery shops and there is a newsagent within the hotel.
The place is connected with other settlements on the island and with the ferry port in Brbinj by a road, and there is a frequent year-round connection with Zadar by ship. The ferry service is maintained by Jadrolinija and their sea ferry M/T Brač with 140 vehicles capacity. The direct line Zadar-Božava is maintained by Jadrolinija's catamaran service and their catamaran Olea. There is also a bus line that connects all the places on the island with the main ferry port, but the connection between the north and south part of the island is not very good. The only petrol station is in Zaglav, some 33 kilometres south of Božava. It is used by yachtsmen as well, since there is no other petrol station between Mali Lošinj and Murter.
Source: Wikipedija